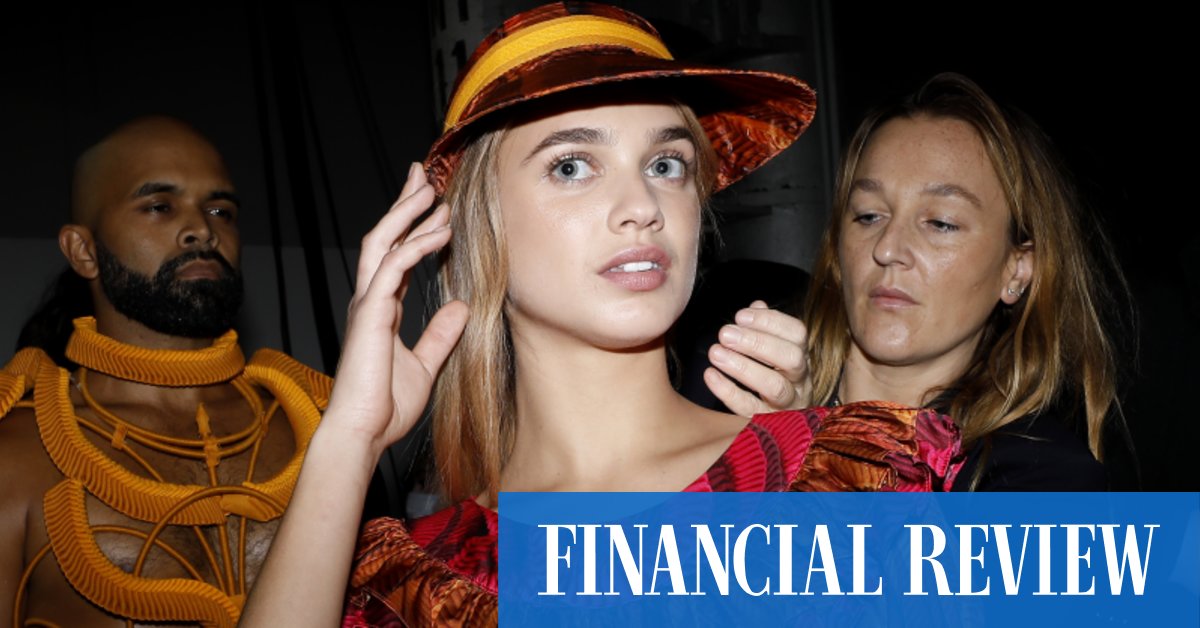 Australian Fashion Week's first Indigenous showcase draws tears, standing ovation
Designer Grace Lillian Lee, whose pieces were shown in the finale, said that the show, as well as Fashion Week's first Welcome to Country, which took place on Monday, were long overdue but welcome.
"This has been a decade in the making," said Ms Lee, of the initial conversations to stage an Indigenous show. "Fashion is a great way to learn more about our people and our stories, to invite conversation and allow us all to grow. The point is to start to grow a self-determined, economically sustainable industry. This is the beginning."
Ms Lee said the show, which opened with performing artist Luke Currie-Richardson and musician William Barton, was "an impactful expression of our culture".
"We want to share a vision of why land and country is so important to us. This is a rich, beautiful moment that the industry needs to see, and I hope it will begin a conversation that needs to continue."
IMG Asia-Pacific vice-president Natalie Xenita was among those reduced to tears by the show.
"This was a real moment in history," Ms Xenita said. "It's about time. There is an expectation now that the fashion industry will use its platform to encourage discussions around representation and inclusion and shine a light on our creative talent.
"We want to unlock opportunities for our creatives, and give them access to the resources they need to grow."
The show itself was an impressive spread of resort wear, evening and streetwear, showing the breadth of talent that has largely remained invisible to the Australian public. Ms Lee's combination of sensual and ethereal dresses with architecturally-inspired corsets and accessories, Clair Helen's print heavy-silk pyjama pants and Sown in Time's shibori print linen and cotton separates were standouts.
The designs are set to be featured at the Eucalyptusdom exhibition, opening at the Powerhouse Museum on July 1.