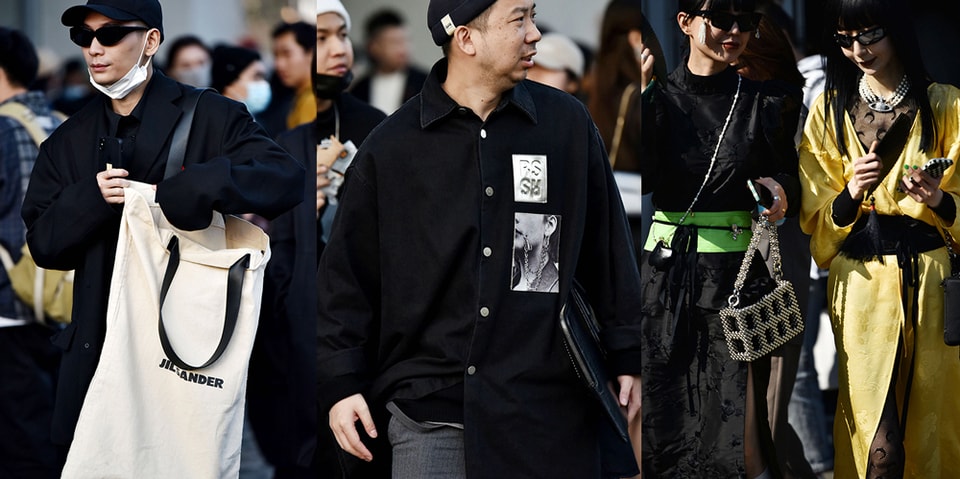 Shanghai Fashion Week FW21 Street Style Looks
Shanghai Fashion Week just wrapped up its in-person Fall/Winter 2021 edition on April 13. Titled "Bloom The Spring," the eight day event saw over 100 brands showcase their collections under China's COVID-19 health and safety guidelines. Feeling like a lifetime ago since we saw our last street style looks, the HYPEBEAST China team has captured for us this season's inspired fashion of young Chinese trendsetters, as we optimistically look towards a near future of live shows.
With the lingering cold, we see a heavy usage of jackets and casual suits, many of which are oversized and uniquely detailed. Accessories are also a key styling point, from standout eyewear to pins, pearls and purses. Hefty collars are also commonly seen as layering continues to bolster individuality. All of which, are umbrellaed under a strong penchant for heavy black with accents of spring colors, floral and muted tones.
SHFW continues to represent locally, and in seeing growth of the consumer, the new generation of creators are also following suit. "Many of these young designers have come of age over recent fashion week seasons, displaying new levels of confidence and maturity as they grow from being graduate designers to fully-fledged brands," reports Business of Fashion. Without a doubt, inspiring street style and vice versa.
In other SHFW news, UMAMIISM Oyster channels Bigfoot in "QUIET FRIEND" FW21 collection.