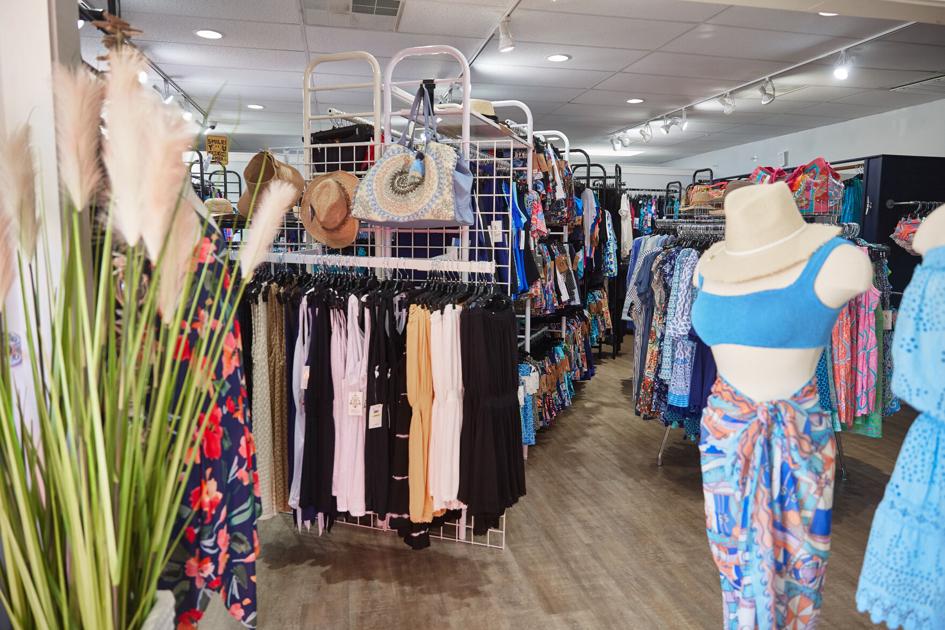 The perfect swimsuit? At Body Double, that's a possible dream | Lifestyle
As the weather gets warmer and the beaches get busier, many women find themselves in search of that magical bathing suit that will make them feel they can hit the sand with confidence.
But shopping for that perfect swimsuit can be very intimidating, especially given the beach bodies shown in magazines and movies. Standing in that dressing room trying on suits is a moment many shoppers dread — and don't get past.
That's where Liz Welsh comes in. Established in 1986, Welsh's swimsuit shop, Body Double Swimwear, has now been helping customers find their perfect fit for more than 35 summers.
"You get in there and it's literally like looking at yourself naked. I feel like some days I'm more like a therapist," Welsh said.
She said she and her staff want to do everything in their power to make it less stressful. They'll assist in any way they can, finding possibilities where a customer may see only a series of confidence-wrecking no-goes.
"Come in. Find a suit. We'll show you where to look," said Welsh. "Get in a room. We'll bring you options that you never thought of. We've seen these suits. We know these brands, we've been working with them for years, we know how they fit."
Welsh has had a special connection to the shop for many years. She started working for Body Double when she was just 13. She immediately fell in love with the store and its soothing, beachy atmosphere.
"After my first summer at the shop, I told Nancy Rupert, the previous owner, that when she was ready to retire, I wanted the shop as my own!" Welsh recalled. She continued to work there every summer during high school.
After earning a degree in magazine journalism from Syracuse University, Welsh worked in marketing. She helped manage social media for The Hair Cuttery, lifestyle brand Delia's and even Haribo Gummies.
"Those jobs were all great experiences," Welsh noted. "But, really, I learned the most about business when I was here at Body Double, from the previous owner. She's absolutely incredible." (Welsh added that Rupert still helps her all the time. "She's in there now, actually," Welsh said recently, pointing at the freshly painted storefront.)
No matter where she was working, or what city she was in, Welsh always found her way back to Body Double Swimwear every summer. And so, in December 2017, when Rupert was ready to retire, Welsh bought the store from her.
Since the transition in ownership, the shop has undergone some renovations, but its mantra has stayed the same: Every woman deserves the perfect swimsuit. The shop's website features models of every shape and size in their Body Double swimwear, which ranges from one pieces to tankinis to bikinis.
"We have something for everyone," Welsh said.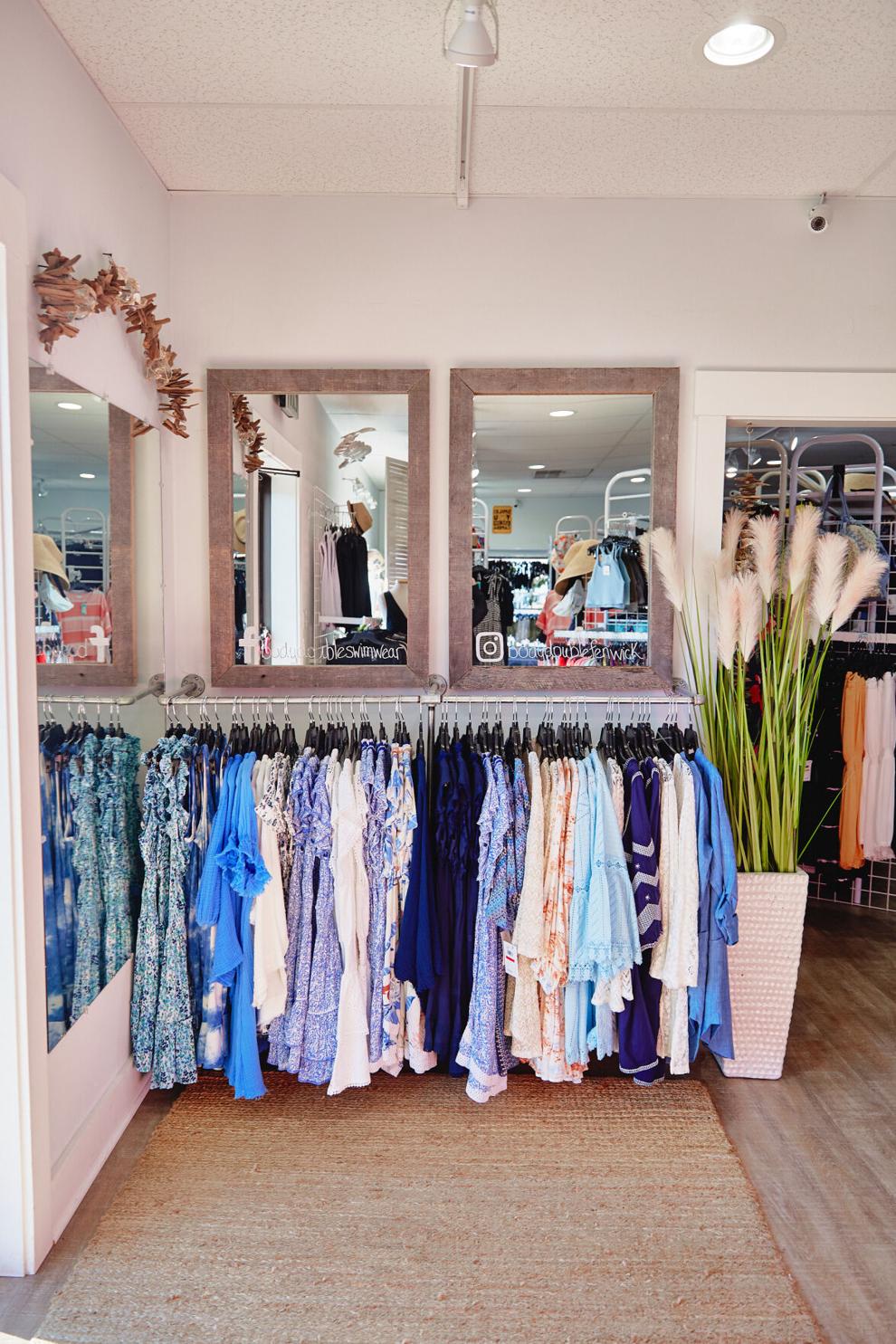 With a recent increase in its range of sizes, Body Double now carries swimwear for kids, teens, adults and seniors. Their swim sizes range from 3-month infant suits to size 26 women's suits. There's also an assortment of other beach fashions for sale, including cover-ups, accessories, sunscreen and other beach essentials.
In addition to its choice of sizes, Body Double Swimwear prides itself on its customer service.
Open every day from 10 a.m. to 5 p.m., the shop truly welcomes customers to come in and try things on. That's important to Welsh.
"I hate it when you go to a store and they never acknowledge you," she said.
For an even more personalized experience, Welsh offers one-on-one sessions after-hours for customers who want individual attention and advice away from the crowds.
"We'll be honest with you. I think that's another reason why people keep coming back. We have so many suits in there. We will find one that looks good on you," she promised.
When asked what advice she has for women who struggle with swimsuit shopping, Welsh encouraged readers to keep an open mind. "Nothing looks on the hanger like it looks on you. You have to try a lot on. Trust me — you can find the one."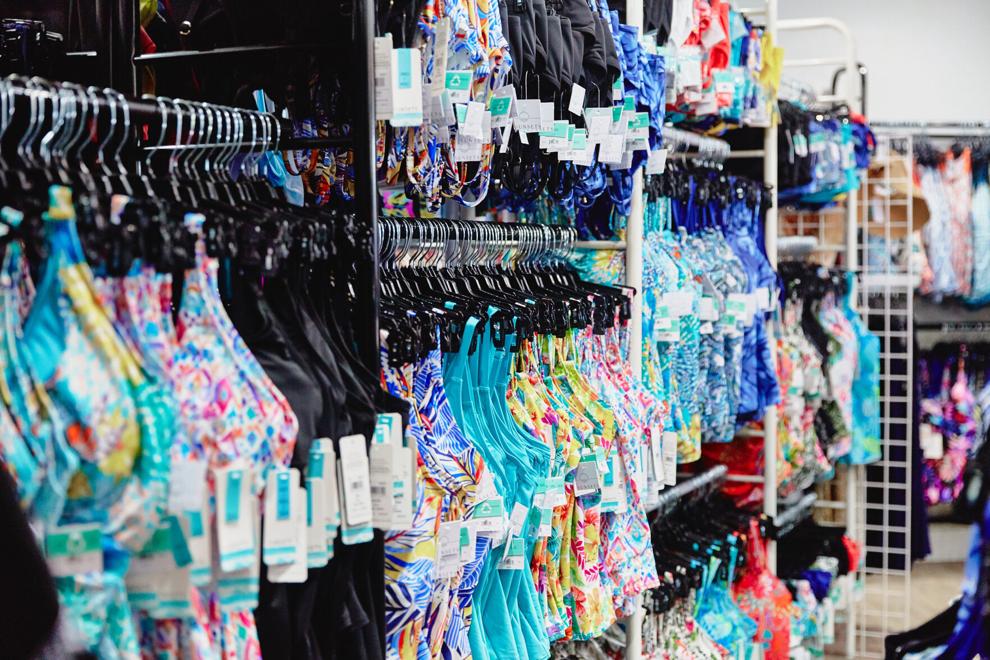 For more information, customers can call (302) 537-1444. Body Double Swimwear, located at 1010 Coastal Highway (Route 1) in Fenwick Island, can be found on Instagram, Facebook, and http://www.bodydoubleswimwear.com/.
Coastal Point: The Local Voice of Your Community